Previous Lab Members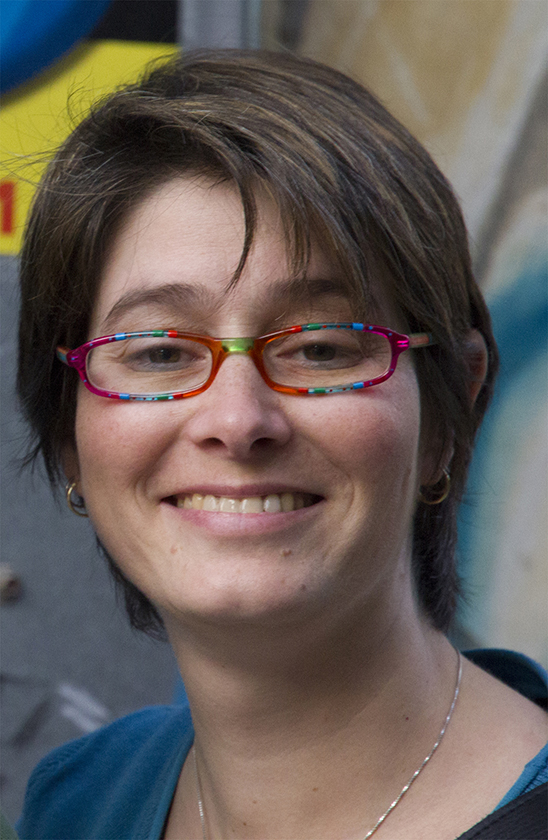 Email: This email address is being protected from spambots. You need JavaScript enabled to view it.

I started working as a video editor in the Sign Language Lab in 2014. I am deaf. I am a graduate of Gallaudet University, Washington D.C., USA, a Deaf university (www.gallaudet.edu). Currently, I use Israeli Sign Language and American Sign Language. In my profession I am a graphic designer. In addition, I have been teaching sign language since 2009.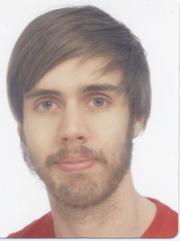 Calle Börstell Email: This email address is being protected from spambots. You need JavaScript enabled to view it.
My primary research interest is sign language linguistics. Specific areas of interest are morphology, subordination and negation. I am generally interested in sign language morphology and grammaticalization, as well as the cross-modalcomparison of signed vs. spoken languagesI have previously investigated the existentials/possession, negation, and reduplication in Swedish SIgn Language. For my PhD project, I will investigate and compare the expression of transitive concepts in three different sign languages: Al-Sayyid Bedouin Sign Language (ABSL); Israeli Sign Language (ISL); and Swedish Sign Language (SSL).
Christina Healy
I am a doctoral candidate at Gallaudet University, and previously worked with the SLRL as a Fulbright scholar (http://www.fulbright.org.il). For that project we compared prosodic features such as manual rhythm and facial movements in Israeli Sign Language and American Sign Language. We found some similarities in how the languages use these features for grammatical purposes, which may point to universal features of the sign language modality. We also found language-specific forms that characterize the prosodic systems of each language.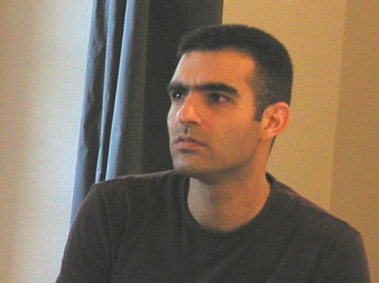 Assaf Israel
During the time I had worked at the lab, my main interest has been the way manual gestures are constrained in the production of sign language. The set of constraints on manual articulation in sign language constitutes a significant part of the level of organization commonly referred to as sign language phonology. In the context of language emergence – studied at the lab through analyses of data collected from the nascent sign language of Al-Sayyid – one of the basic questions concerns the emergence of a phonological system – whether, when, and how such a system develops. A likely scenario is that phonological organization develops gradually rather than emerging full-blown.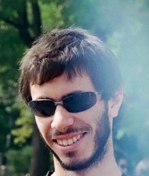 Itamar Kastner
A graduate student at New York University and formerly a research assistant at the lab. My main interest was sign language phonology, namely the way it takes form in emerging sign languages and its interplay with syntax, the structure of sentences. The way people combine sounds or signs to create meaning is a fundamental part of language, but this happens slightly differently in new sign languages. Our lab examines this using both theoretical and experimental methods.Nowadays I study the interplay of morphology and syntax, that is, the way we build up words and the way we build up sentences.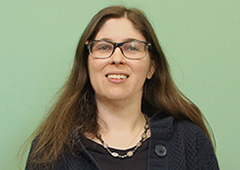 Sharon Ross Email: This email address is being protected from spambots. You need JavaScript enabled to view it.
I completed my master's degree in linguistics at The Ohio State University, where my studies focused on first language acquisition in spoken languages. Through my research both in the Developmental Language and Cognition Lab and in the Spanish Psycholinguistics Lab, I investigated the development of children's ability to interpret the meanings of various prosodic structures.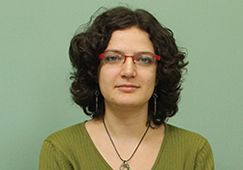 Oksana Tkachman Email: This email address is being protected from spambots. You need JavaScript enabled to view it.
Research Assistant. I became interested in sign language research while studying with Prof. Wendy Sandler. My MA thesis project focused on the noun/verb distinction in Israeli Sign Language (ISL) and Al-Sayyid Bedouin Sign Language (ABSL). I was also involved in the preparation of the dictionary of ABSL.
I currently work on compounding in ISL and ABSL, focusing primarily on general characteristics and developmental patterns of this basic morphological mechanism in the early stages of language development.