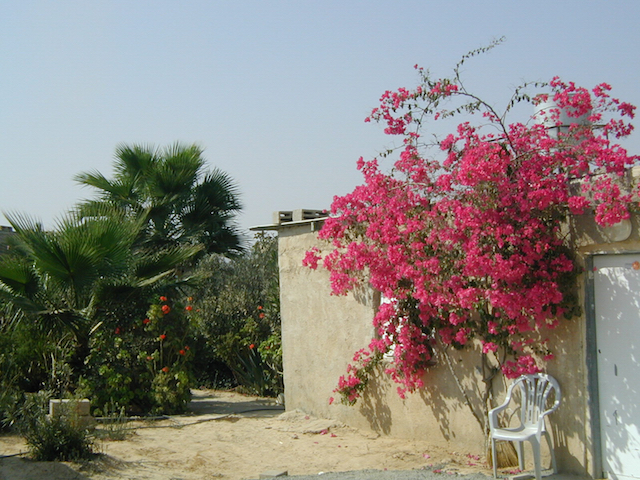 Apart from Israeli Sign Language and Al-Sayyid Bedouin Sign Language, we have learned that there are a number of other sign languages in towns and villages in Israel, prompting a colleague to nickname Israel 'the Papua New Guinea of sign language'. That may be an exaggeration, but it helps to make the surprising point that there are at least six village sign languages alongside the national sign language, in a geographical area smaller than the U.S. state of New Hampshire.
We have begun to investigate some of them, in an attempt to document them, to learn of possible interrelations among them, and to discover ways, if any, in which the development and structure of a language may be correlated with social factors, such as the size of the language group and the age of the language. The language terrain we find here offers a unique opportunity to address these issues.
 The current research project aims to compare the lexicons and linguistic structures that developed in these languages. We also seek to identify correlations between specific social factors such as size of community, number of generations the sign language exists, and amount and type of linguistic interaction, on one hand, and increased grammatical systematicity and sustained variability within the community on the other. This project complements the ongoing research project on Al-Sayyid Bedouin Sign Language.
The communities and their languages: (See About Our Languages)
Kfar Qasem lies in the so-called Triangle area of Arab towns in central Israel and has existed for 350 years. Of its 20,000 residents, over 100 are deaf. From reports and interviews with residents of the town we estimate that the language is four generations old.
Ein Mahel is a Muslim town located in the lower Galilee, with a population of about 10,600, consisting of five major clans. Deafness is prevalent in the two larger clans, Habiballah and Abu-Leyl, including about 150 deaf people.
Arab al-Na'im is a small Bedouin settlement in the Misgav region of the lower Galilee, consisting of 600 people all belonging to one main clan.  There are about 20-30 deaf people in the village.
Abu Kaf is the major tribe in the Bedouin village Umm Batin, located in the Negev area north of Beer Sheva, with 550 nuclear families and about 40 deaf people.
Algerian Jewish Sign Language originated in Ghardaia, a mostly Berber town located in the M'zab (sub-Saharan) region of Algeria. The Jewish community there was socially and genetically isolated. Consanguineous marriage resulted in a high percentage of deafness (2.5%), that goes back at least five generations. By the 1960s, the entire Jewish community had left Ghardaia and emigrated to Israel or to France, and deaf people continued to use the sign language among themselves and with and their hearing family members.

Publications:
מאיר, ע', ו' סנדלר, י' זיו בן-זאב, ש' לנסמן ומ' סרסור (2016). כיצד מתפתח אוצר מילים בשפה חדשה? תובנות ממחקר של שפות סימנים של קהילות כפר בישראל. עיונים בשפה וחברה, 8 (1-2), עמ' 11-43.

Meir, Irit, Assaf Israel, Wendy Sandler, Carol Padden, and Mark Aronoff (2013). 'Community structure and language structure'. Linguistic Variation, 12(2), 247-291.

Lanesman, Sara, and Irit Meir (2010). 'Initial survey of sign languages and signing systems in Arab communities in Israel'. In: S. Panda (Ed.). Sign Languages in Village Communities, Ishara Signed Publications No.2. Nijmegen: Ishara Press.

Meir, Irit, Wendy Sandler, Carol Padden, and Mark Aronoff (2010). 'Emerging Sign Languages'. In: M. Marschark, and P. Spencer (Eds.). Oxford Handbook of Deaf Studies, Language, and Education, Vol. 2. Oxford: Oxford University Press, 267-280.

Kastner, Itamar, Irit Meir, Wendy Sandler, Svetlana Dachkovsky: 'The Emergence of Embedded Structure: Insights from Kafr Qasem Sign Language.'  Froniters in Psychology, vol. 5, 1-15.  doi: 10.3389/fpsyg.2014.00525